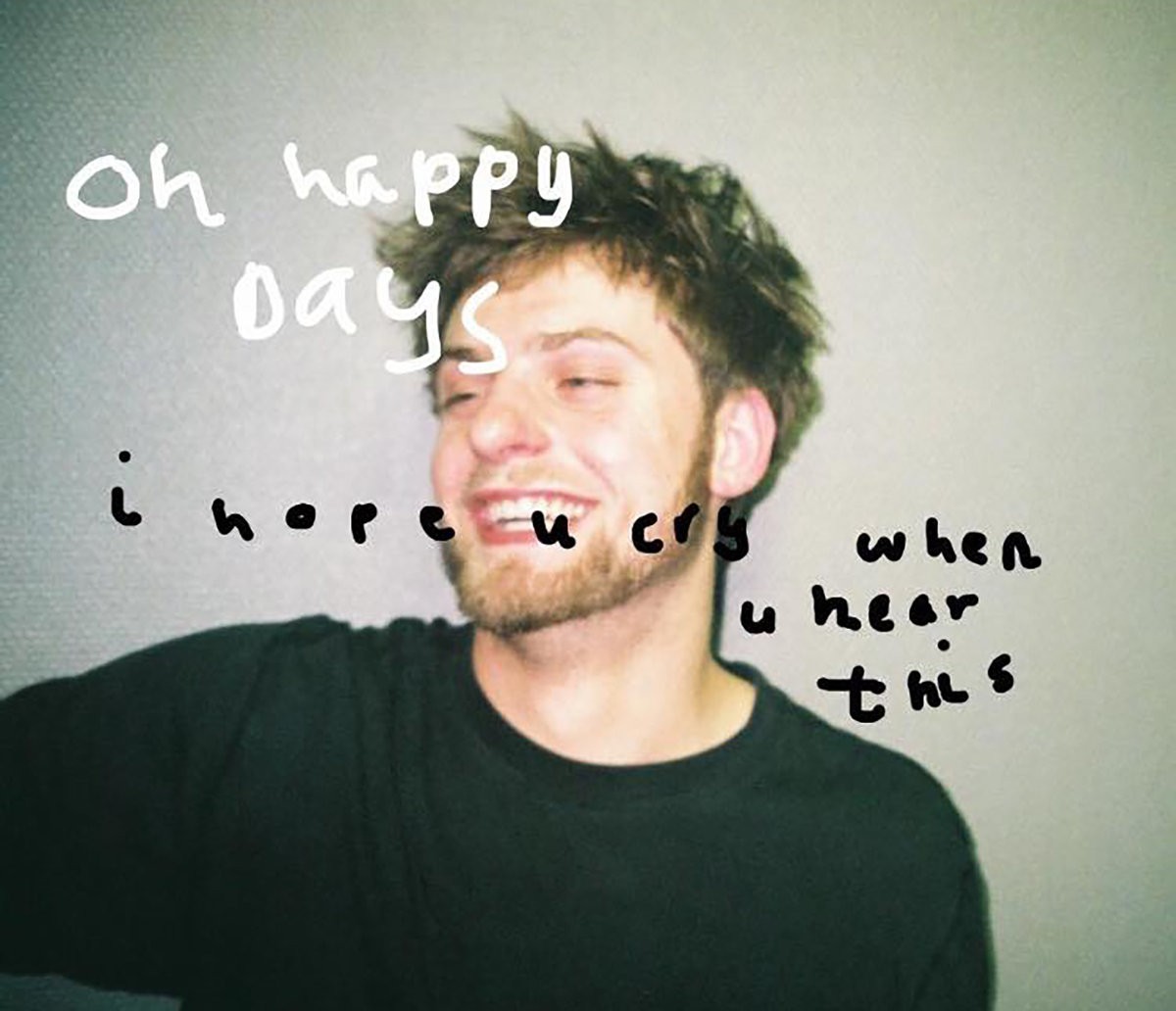 03 May

SMK147 | Oh Happy Days – edit navigation bar i hope u cry when u hear this

Some sketches for Spring. O-Town is normally a place where posh people complain about an extra ounce of ham on their butcher's bills. Recently this sleepy place has knocked out some great pop in KIEFF, Mobedick and now Oh Happy Days; aka Maurijn, another discontented youth.

Maurijn's offering is five tracks rolled into one, which sounds like the height of conceit from one so young. Actually – given how light and frothsome and soulful every offering is – the release works a bit like a Harold Budd record. Guitars start off sounding a wee bit like Vinni Reilly, never a bad thing, setting up for some gloriously wistful refrains. The odd drum tap is classic Durutti, too. Whispers of Kate NV's Jap-Pop works its way in there now and again as does the ambient stuff you'd associate with Damselfly. It is all very very sultry, even when Maurijn decides to do a fine Junior Boys impression.

Already a lost pop classic this is perfect for lolling about in some of the Netherlands' less dogshit-strewn parks.