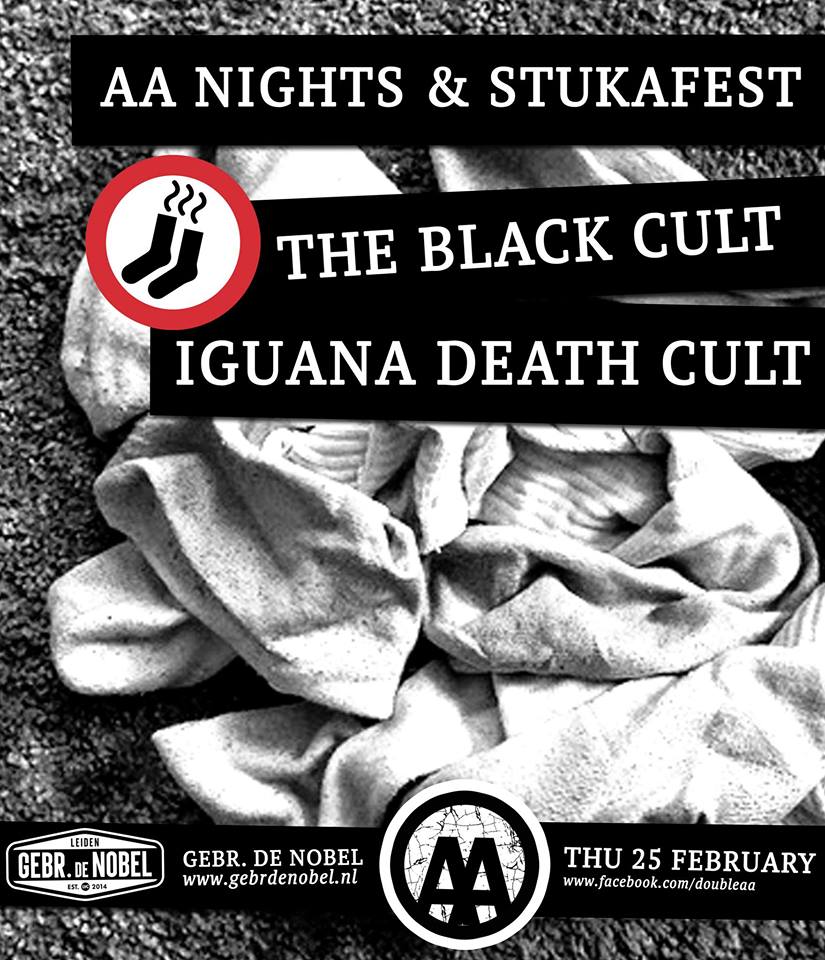 18 Jan

AA | IGUANA DEATH CULT + THE BLACK CULT + GLARESHADE

Two bands that really kicked ass during EuroSonic where the epic Iguana Death Cult and the mighty Black Cult. Both young bands like to party. We teamed up with Stukafest for our garage party. Normally Stukafest does shows in tiny "studentenkamertjes" and other student related locations. Because we love students at AA we just had to be part of the fun. So join the PRE-afterparty Stukafest show at small room of Nobel.

If you are no going to Stukafest but to the release show of Birth of Joy you can just walk into the small room as a AFTER party because we start when they finish. A great excuse to drink some more beers and go crazy.

Besides these two bands we also give you a 80ties-laser-fest with the awesome GlareShade. This Leiden based dj-duo will make you dance like it 1984 or 1988. Just pretend to be Don Johnson or Rico Tubbs and show your moves.