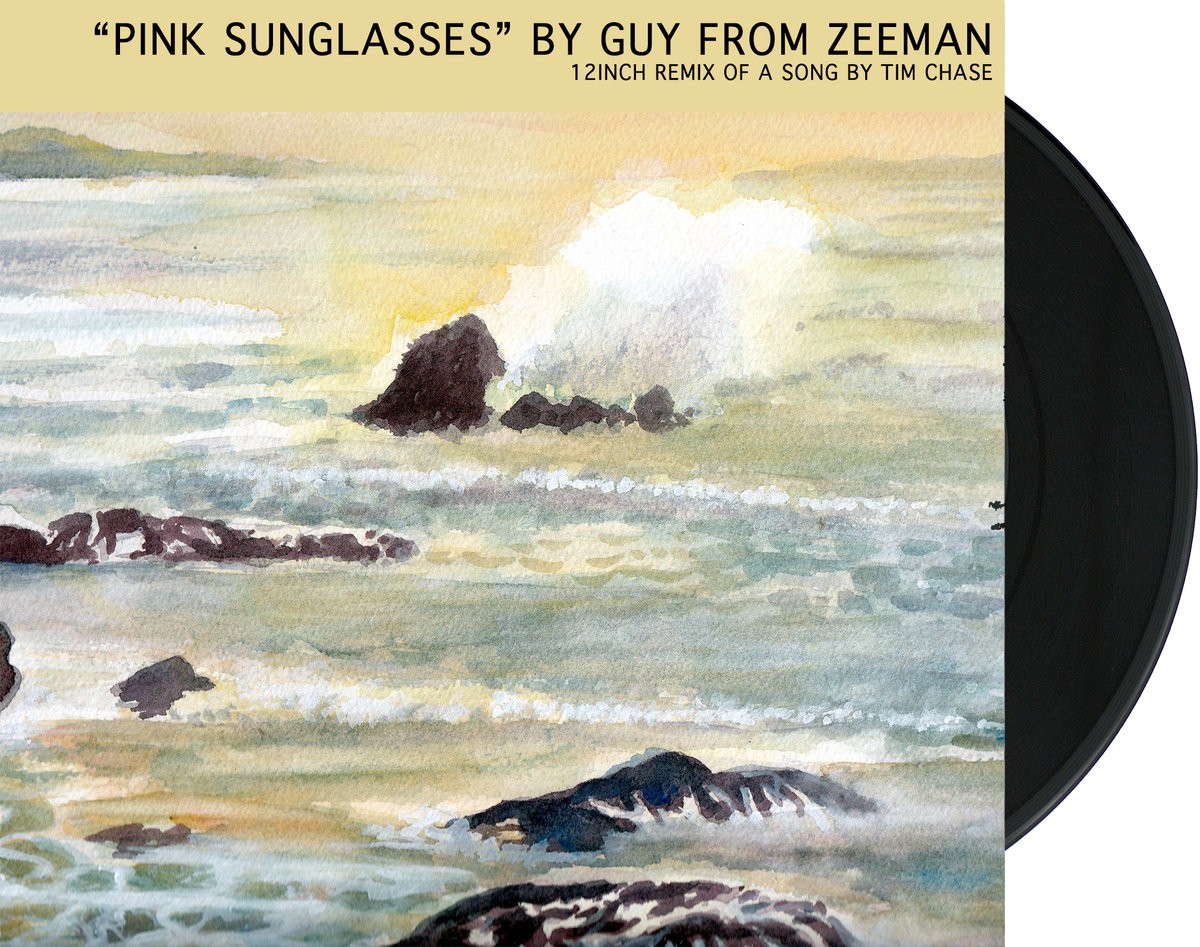 21 Nov

SMK#039 – Guy from Zeeman – Pink Sunglasses (12inch)

Ah… 12inch remixes, unloved, unplayed and bringing back the days of chinos, " smart" shirts with kack ties and Jimmy Sommerville haircuts or looking like THE SPAWN OF jANET sTREET pORTER. (CaPS intended). These records were often interminable. they never seemed to end and didn't really sound like anything apart from a herd of zebras let loose in your kitchen. There was NOTHING good about them, the good ones (Donna Summer, Chic, New Order, Talking Heads, Simple Minds' I Travel) were lost in a vast ocean of releases from Stock Aitken & Watereddown, or nobbers like The Blow Monkeys. Maybe hindsight plays tricks, but they all seemed to follow a squeaky clean, polished 80s drums sound that sounded like a collapsing Ikea wardrobe. Dancing to them was akin to rowing on a slave ship. It had to be done, as that girl you fancied from the lower sixth was dancing to Mel and Kim's Respectable (ble-ble-ble-ble-ble) and if you wanted a chance to pop your cherry there was nothing to do but cautiously sway along. The sound of Rishton, or Widnes, or Felling on a Saturday night. No wonder joy riding took off. (P.S. There's a lot to be said for ecstacy in 1988, and that was reflected in the very good 12's that started to appear.) Anyway; I bet none of the current vinyl hounds posing with their cabinets of vinyl (like a C21st take on Victorian antique and curio hunter-appropriation behaviour-ah) don't have the Alive and (S)icking remix of Simple Minds. I have. And let me tell you, it's shit.

Oh what the hell; Smikkelbaard loves the shittier side of everything when it comes to good taste and clean table manners, so we've decided to remix all of our back catalogue and bring attention to this unloved cousin of the current vinyl trend. Even if it makes your ears bleed. There was nothing good about the 12″ remix and we are here to remind you of that. Hope you like what aural spaghetti our artists have made of their own work! Yowsa! Yowsa! Yowsa!