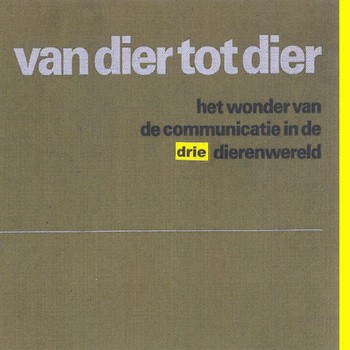 18 Jun

SMK#002 – De Drie Dieren – Van dier tot dier

SMK#002 | De Drie Dieren – Van dier tot dier

Trying to be their very own, ever so slightly human version of an Edward Barker cartoon, Drie Dieren inflict a groovy sonic death by a thousand rapier cuts. Trippy and flexible and boasting that touch of steel that Barrett or Hammill secretly packed in their punch, there's no sign of any pastoralist fiddle de dee: this is stoere Leidse prog without any Focus, coming at you from the amalgam of squats, old factories and dilapidated weavers cottages that host the underground. Imagine cheesecloth never happened and Patchouli was on the banned substances list. Imagine the Seeds & Popol Vuh soundtracking the work of Mondriaan, just for a laugh, like.

You can listen to this or you could go and waste yet more electricity and time allotted you on this mortal coil by posting pics of pups and kittens on a Social Medea information/imagination theft site near you.